There Was A Dream
v0.2.0 available! Tutorial, missions, new places and more!
---
Hello Dream heroes,
after more than a month of development we can finally release version 0.2.0 of the game. This version includes many performance improvements, a short interactive tutorial for new and old players, a new dimension of the nightmare and much more. But let's go into the details.
⭐Interactive tutorial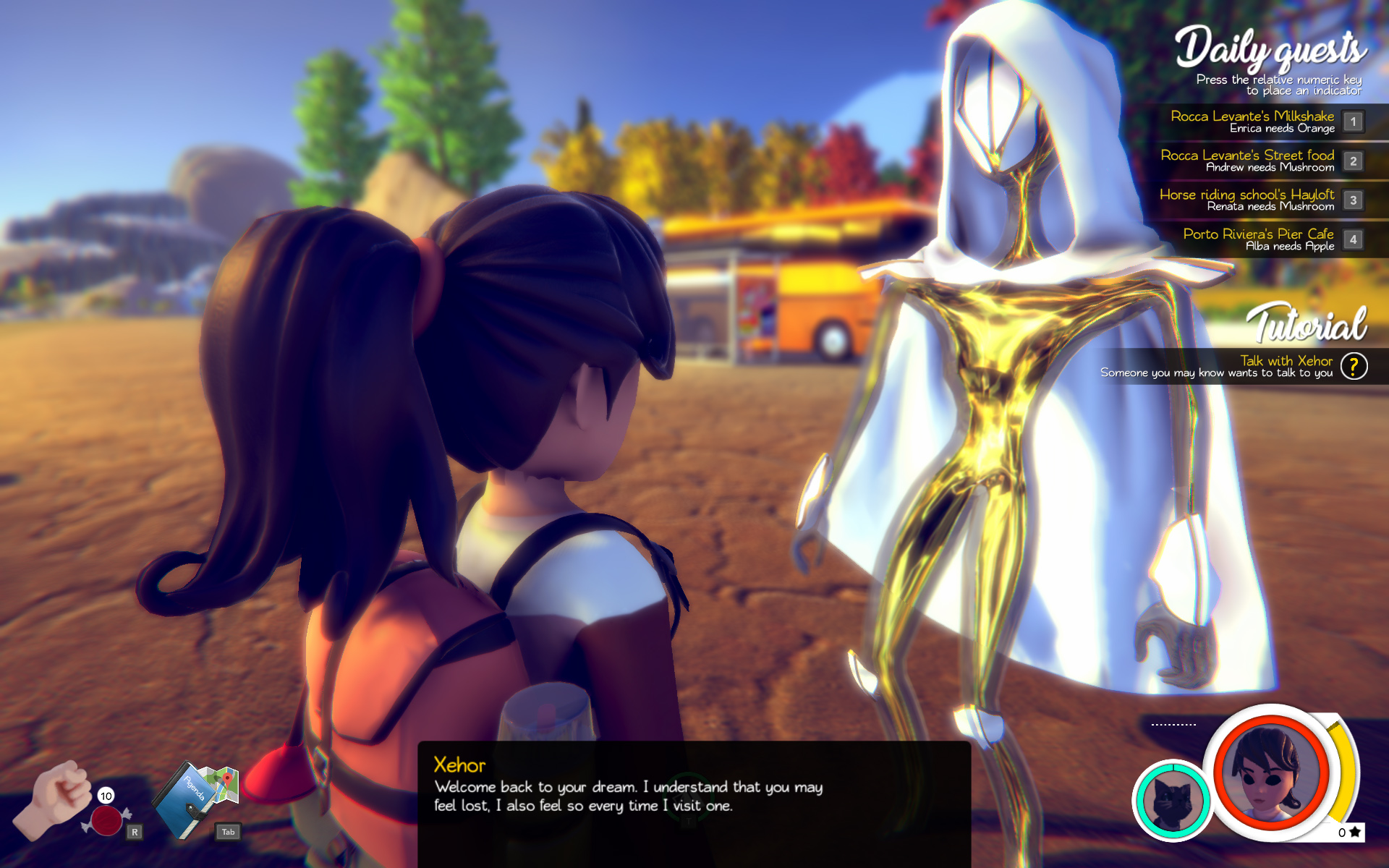 Xehor will welcome you. Follow his directions, find out more about what is happening and learn the basics for survival from the "Survivalist" who lives in a cabin in the mountains.
⭐Daily Quests
At each start the game will load the received work requests. Press the corresponding number key to activate the screen icon indicating the position of the mission. Each dimension has unique work requests, usefull to gain money, objects and experience points.
⭐Museum - Dimension Hub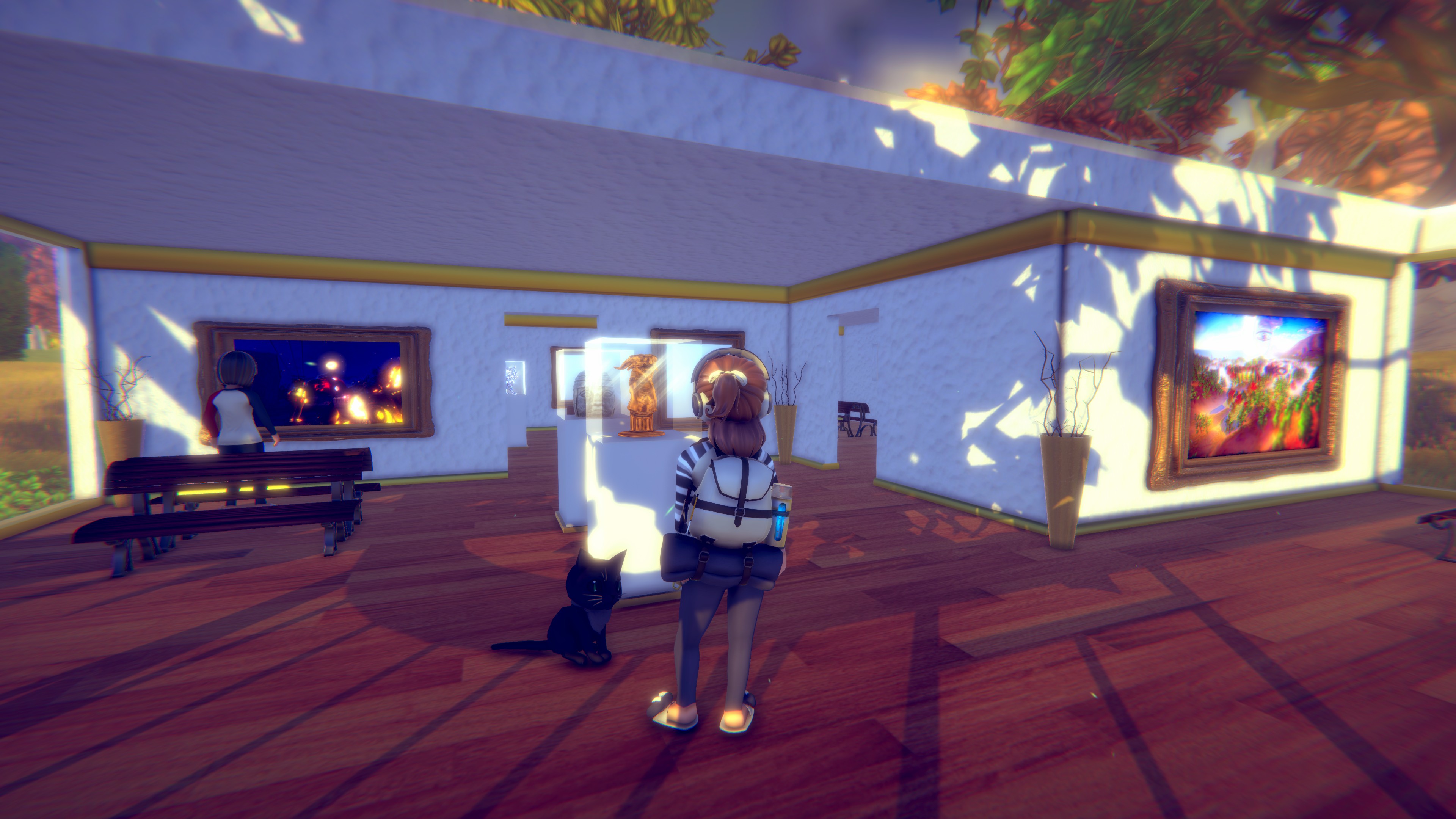 The museum, located in front of Claire's house, is the new hub to move between dimensions. We have prepared this place and modified the game code to accommodate all the dimensions that we can insert.
⭐A brand-new Nightmare dimension
In preparation for the future dimensions we will include, we have decided to completely renovate the nightmare and make it more performing than ever. We have added a freely explorable main village, with a place to gather resources and find missions. We fixed a lot of little things, removed some others that didn't work properly and inserted a new enemy that we showed in the videos that we didn't include: the wolves.

⭐New crafting and placement of the tent made easy
From now on, Claire will always have her own tent with her. An icon at the bottom of the screen will indicate where she can be pinched. When the ring turns green, simply press the [T] key. With the tent placed you can save and use the inventory for crafting. Pressing the [I] key and after selecting wood to light the fire, an interface to all objects that can be craft will appear. Each object has a reference image, a description and the ingredients needed to make it. If the necessary ingredients are present in the inventory, the button of the craftable object will turn green.
👓Other changes/fixes
Now Claire camera is centered behind her. Only selecting fireguns or throwable pebbles will move the camera to right.
Two new areas to explore in the dream. The home of the horse riding school and the Survivalist hut.
Trees, objects, and other furnishings are no longer generated randomly, making it easier to orient yourself within the game world. Even the ground is no longer randomly generated.
After each level up, Claire's life and energy and fergus' vitality are restored to their maximum.
Loading times further halved.
The loading screen now shows a large amount of game screens with useful tips and advices.
The horse's controls are now more responsive and the game remains fluid while riding.
Within the dream dimension the day/night cycle will go from 8 a.m. to 6 p.m. and then back. The nightmare has a fixed time, about 4 a.m. This way the player will have an infinite time to explore and complete the missions.
Dozens of small and large bug fixes.
❗ Attention
This is a major update. Please report all bugs or glitch (presumed or not) on our Discord and do not leave a negative review, as the game is tagged as "in development" and will only improve with your help.

Comments
Log in with itch.io to leave a comment.
OMG! THIS IS UNREAL COOL! I LL START TO PLAY AGAIN!
I was really excited for this update! Trying it out tonight! Thanks for all your hard work!
Thank you CielAlek, we really appreciate that. Let us know how it goes. :)
Finally got one activity reopened after saving 30 people lol definitely worth the work. Its just the pj store, but i like the clothes I can buy. Not sure if it's on purpose, but I thought I'd let you know that you can take the monster cage behind the car every time you go to the nightmare dimension. It might make it a bit too easy for players to catch monsters since we can come and go as we please now. I really love the fact that you're no longer forced to stay in the nightmare dimension for a certain amount of time, and I think the museum is a very creative hub Idea. I feel like I have more freedom because of this update so thank you very much for that! The tutorial was very easy to follow. I think you guys did a great job on that :) All in all, this game is coming along really well and I can say with complete confidence that I'll be here every step of the way. I love this game, despite how early in development it is. One more thing, this may already be planned, or possibly already in the game, but I think it'd be a cool idea if there was a little market where players can buy backpack extensions so we have more room to carry things. It's not very realistic for a backpack to carry much, but I think since this is a dream, it could be like a 'bigger on the inside' kind of thing. Just a little idea. Can't wait to see more from you! Thanks again for creating this game!

We're very happy that the update is going well. We worked hard on it and had to make a lot of important decisions about what to change and what to improve. For the tutorial, too, we're happy that it was easy and intuitive. It was a challenge to make it happen. Thank you for appreciating it and enjoying the game.